I didn't go all out this year on Black Friday like I normally do, but I don't think there will ever be a time when I pass up the $19.99 deal that Belk has on their Rampage boots every year.
Typically, I do lots of research before Black Friday, but this year I just didn't have time, so I didn't really know what I wanted - I was just going to go see what they had at the store when I got there. I kind of went with the intention of getting riding boots since the ones I got a few years ago are starting to wear out.
I got two pairs of riding boots for $19.99 each. Regular price is $89.99.
The first ones I love because of the light taupe color, the dark brown straps, and especially the shiny little accents on them. They are unique and reminded me of boots that Disney princes (yes PRINCES, not princesses, LOL) wear.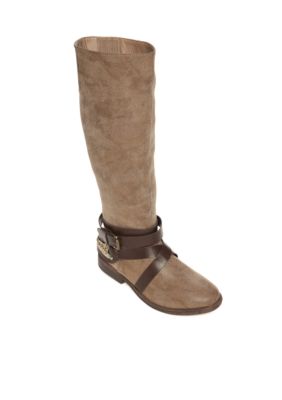 I had been thinking a lot lately about how I didn't have any black riding boots - I had never wanted any until lately. I saw these and felt like I'd thank myself a million times later for buying them. I think that they will prove to be a great wardrobe staple, as they'll look great with jeans, black leggings, long tunics, dresses, etc. It'll be nice to switch it up and wear black boots instead of tan or cognac.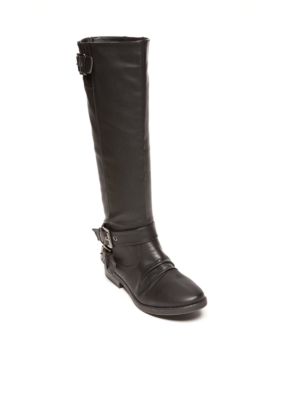 Black Friday success!